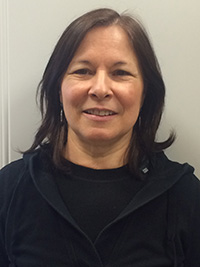 FRAN PAULL
Owner/Operator
Window/Doors/Sunrooms/Kitchens
Fran brings 30 years of experience by taking "a hands on approach" in all aspects of her family owned business since 1986. Her product knowledge extends from installation of Windows, Doors, Sunrooms to Kitchen designs. Her enthusiasm and passion for her business whether it's a single window sale to designing a total concept, gives her valuable insight into how the product will look in your home and what the best installation technique is for maximum beauty and efficiency. Her simple, no non-sense communication style, in French or English is testament to how she loves designing and bringing ideas to life.
Fran has visited incalculable homes and camps in Sudbury region "delivering countless smiles to all her clients." Fran, her family and team are proud to serve their clients here in the Greater Sudbury Region for all their Windows, Doors and Sunroom needs. She looks forward to continued growth and service in our community.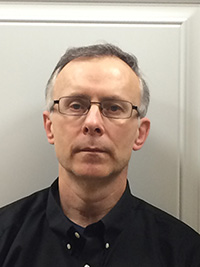 RAY CARRIERE
Sales/Service Representative
Windows/ Doors
With over 30 years of professional sales and customer service experience within home renovation and new home construction industries, Ray has been serving and satisfying our Windows / Doors clients as well as exhibiting his skills as an assistant alongside with the installation crew at Windows Unlimited for 13 years.
Ray enjoys helping his clients from the beginning of their process… right through to the completion of the job to ensure a satisfied client. Call Ray and book your appointment today for a measurement and get your project started. He is fluently bilingual and pleased to serve your needs in either French or English.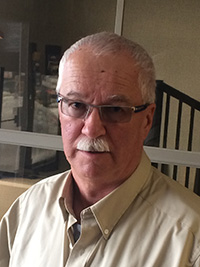 DENIS SABOURIN
Sunroom Sales/Service Representative
Denis Sabourin joined our Sunroom Sales/Service Team in 2013. He brings countless years of experience, having grown up in the renovation world, as his father was a plumber. He has been involved in numerous constructions, renovations and maintenance his entire life. Denis is extremely "client oriented" with extraordinary knowledge of the technical ends of construction.
He is bilingual and primed to focusing on details to help you build the sunroom of your dreams with the atmosphere of the great outdoors. Whether you are looking for an outdoor space or an outdoor place, give Denis a call today and get started on extending your outdoor living space or place for the summer season!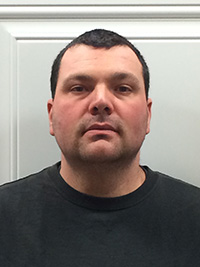 DENIS LEGAULT
Independent Contractor
For Sunrooms & Patio Enclosures
Denis is one of the Independent Contractors who works alongside with Fran at Windows Unlimited for the installation of her windows/ doors / Sunrooms and Patio Enclosures in the Greater Sudbury Region. Prior to becoming an Independent Contractor, Denis worked for Fran at Windows Unlimited for 10 years as the Installation Team Leader.
He has been involved in thousands of different project ranging from straightforward window replacements, larger sunrooms to renovation projects that are designed and built from below the ground and up. Denis enjoys planning out projects with Fran and seeing their plans turn into reality once the job is completed and the joy of a satisfied client.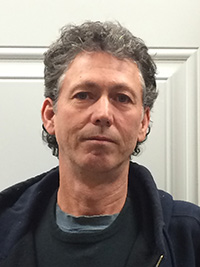 CHRIS CANTWELL
Independent Contractor
Windows/Doors For Windows Unlimited
Chris has beyond 30 years of experience in the Building and Installation Industry. He has gained a respectable reputation over the last several decades working closely with Fran, planning and perfecting the installation process for our Windows and Doors. • Chris also has exceptional skills with additional types of installations including: Siding, Soffit and Fascia. He takes excessive pride in his workmanship guaranteeing the satisfaction of all our clients at Windows Unlimited.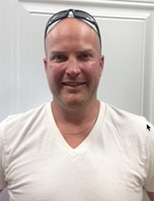 SHAWN WILLICK
MANAGER TRAINEE
Windows/Doors/Sunrooms & Kitchen Cabinets
Shawn joined our team in June 2016. He started working in the Reno Industry when he was 16 years old and brings 20 years of experience in the field. Shawn's speciality is with Kitchen Cabinets Installation, however is expanding his skills quickly with Windows Unlimited. He is a great asset to all our clients at Windows Unlimited and our company.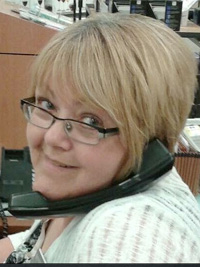 CINDY MIKUS
Administrative Assistant
Cindy joined our Team in May 2015, bringing with her more than 20 years of retail experience both in sales management and marketing. Over the years she has developed excellent interpersonal and communication skills, having dealt with a diversity of professionals, clients and staff members. She enjoys contributing to a team effort to create a good working environment as well as ensuring service excellence to all our Windows Unlimited clients.