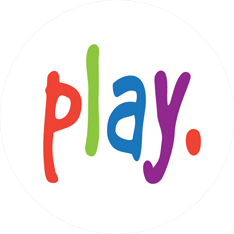 Our PLAY program structure has undergone changes in recent years. Effective January 2016, children who are eligible for the program can access up to $200 per application to help pay for sport. While the maximum submission amount has decreased, children can now apply up to three times annually for support. These changes will ensure we can help more children to get or stay active throughout the year. Further, once a purchase order has been approved and returned to us, payment for activities will now be issued directly to the organization. The Human League Association and our volunteers will continue to fundraise and develop relationships with our local suppliers and businesses to ensure that the PLAY program continues to grow. Together, we can get more kids off the sidelines and into the game!
Paper applications are available by calling  705-670-8633 or by sending us an email at PLAY@humanleaguesudbury.com.
Please submit applications a minimum of 4 weeks before the activity begins. Applications can take several weeks to process.
One in three Canadian families cannot afford to enrol their children in sport or recreation activities†. That means that many kids are missing out. The PLAY program is dedicated to removing barriers so children can participate in organized sport and recreation.We see it as equipping kids for life, because participation in organized sport and recreation increases a child's chance for success in life. They discover and participate, gain self-confidence, develop self-esteem, learn leadership skills, and their lives become richer. This is the power of PLAY. Help us give kids a sporting chance!
How to get help for your family
Families looking for assistance can submit an application to the P.L.A.Y. Program through the Play Application' button above, by email, mail or fax.
Families will be required to provide proof of income for the previous year to determine eligibility††
Applicants will be notified by the PLAY coordinator if they are approved or if further information is required.
All information received is kept strictly confidential.
For more information about the PLAY Program, please call 705-670-8633 or email PLAY@humanleaguesudbury.com
† (Vision Critical 2011)
†† Maximum household income guidelines:
For families of 2, maximum household income is $26,583
For families of 3, maximum household income is $32,681
For families of 4, maximum household income is $39,680
For families of 5, maximum household income $45,004
For families of 6, maximum household income $50,758
For families of 7, maximum household income $56,511