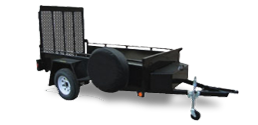 UTILITY TRAILER
From landscape equipment and trimmings, furniture, appliances, and building supplies, to boats, bikes, and ATVs, the utility trailer is a versatile and adaptable trailer..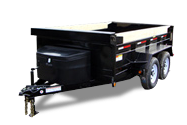 DUMP TRAILER
Like the utility trailer, the dump trailer is perfect for a variety of loads. The advantage of the dump trailer are the hydraulics, making disposal of the load a breeze..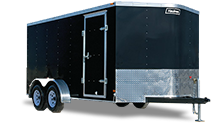 CARGO TRAILER
The cargo trailer is a very versatile flatbed that is enclosed keeping your cargo/load clean and protected from the outdoors. The Cargo trailer is perfect for long distance..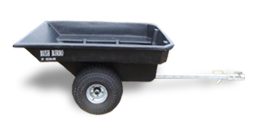 RECREATIONAL TRAILER
It's been called the 'Ultimate' off-road ATV/Snowmobile trailer. The Bush Burro's is rugged and made for moving your snow machines, ATVs or other cargo on smooth highways or bush paths..