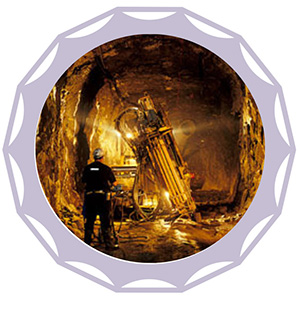 Black Rock Engineering is a specialist in the design of infrastructure for underground mines. We can provide the complete design you need to get your mine up and running.
Mine Infrastructure Specialists
Black Rock Engineering can provide you with a complete design package, ncluding mechanical, civil/structural, electrical and controls, for your mine, including:
Mine infrastructure — chutes, conveyors, loading stations, dewatering, backfill systems, ventilation systems, level piping, refuge stations and more
Mine electrification—electrical rooms, junction rooms, riser cables, messenger cables, mine power centres, ground fault panels for powering drills and other mine equipment, lighting, and more
Control and communication systems—PLC panels, HMIs, Ethernet, leaky feeder, fibre optics, and central blasting
Kiruna trolley system, including substation, steel support rails, insulators, copper collector rails and signal systems
Mine Shaft Conveyance—Skips, Cages, Hoists, loading and unloading pockets,
Deep Shaft Sinking—galloways. freezing plants, process water and dewatering systems, shaft sinking conveyance, ventilation and exhaust systems.
Head frames, hoist rooms, sheave decks/rooms, Hoist lubrication and cooling systems.
Rope installation and change systems (machines and processes)
Drawings can be provided in Solidworks, AutoCAD or MicroStation.
Maintenance
We provide maintenance engineering for all machines and equipment listed above.
Preventive and predictive maintenance
Design repair of all equipment listed above
Analysis
We provide analysis for all machines and equipment listed above.
Stress analysis for all components listed above (FEA).
Hoisting duty cycles
Energy cost
Vibration and noise