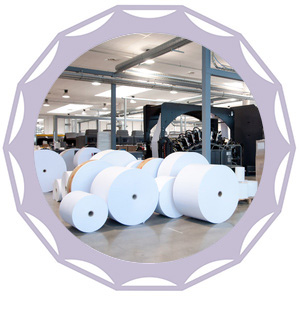 Black Rock's team of engineers, designers and programmers are comfortable designing and programming paper's specialized equipment and processes.
Paper Machine Specialists
We have experience with:
Rollers, and roller drive systems
Paper winder machines
Paper machine controls
Storage tanks
Boilers and Pressure vessels
Conveyance and treatment systems
Pumping and piping of liquids and slurries
Capital and operating cost estimates
Lifting and transportation systems
Design and selection of power transmission equipment such as: gearboxes, brakes, clutches, anti-friction bearings, hydrodynamic bearings, couplings, backstop, speed variator and transmissions, VFDs
Specialty Control Systems
We program most standard PLCs and HMIs, but we can also provide some very specific applications, such as the stone detector that we developed for one paper mill. It measured for changes in the ambient sound to identify stones on the conveyor entering the xxx.
Maintenance and Analysis
We provide maintenance engineering and/or analysis for paper equipment, including:
Preventive and predictive maintenance
Repair and replacement recommendations and design
Stress and fatigue analysis for all components listed above (FEA)
Vibration and noise
Machine safety
Energy