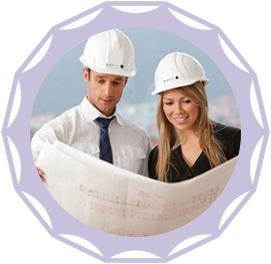 In order to spend limited dollars wisely, it is essential to accurately scope out projects including scope of work, budget and schedule. Whether it's formal FEL studies or informal option review, let Black Rock help you with the preliminary phases of your projects.
Needs Requirements
The first step of any good scoping or feasibility study is determining the wants and needs of the stakeholders. What the project is intended to accomplish? What are the needs of the operators, maintenance personnel, staff, management, environmental, legislative and other stakeholders?
Determine Alternatives
Often, the client already has a very good idea of how to proceed. We take those alternatives, explore them, refine them, and come up with additional alternatives based on our experience. Together with the client, we choose the best alternative(s) for further development.
Develop Scope/Estimate/Schedule
We will develop scope, drawings, estimate and schedule to the required degrees of completion and accuracy. This typically includes civil/structural, mechanical, electrical and controls. It also includes technical and financial risk assessment.
The estimate may include capital and operating costs, as well as payback/ROI assessment.
Review Meeting and Presentation
In many cases, we will present the alternatives and recommendations to the client's stakeholders, giving them the information they need to choose the best alternative..
Final Report
We will provide a professional report, outlining all findings, including needs assessment, drawings, estimates, financial assessment, risk assessment, and more.
Subsequent Phases
We can provide all required engineering services for further studies, detail design, procurement, construction and commissioning.