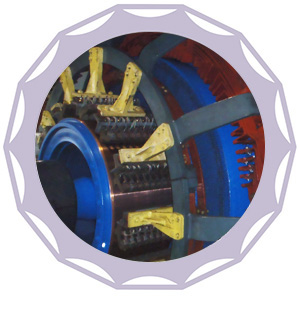 Black Rock Engineering provides mechanical engineering for rotating equipment in many different applications.
Rotating Machines and Equipment Specialists
We provide designs and specifications for all types of rotating equipment, including:
Fans and blowers
Compressors
Turbines (water, wind, steam and gas, and cogeneration)
Pumps (centrifugal and positive displacement
Mixers and mixing racks.
Engines (diesel, gasoline)
Hoists and winches (friction and drum)
Mine Shaft Hoists (Koepe and Blair)
Motors (hydraulic, and pneumatic)
Electric motors and generators
Power transmission: gearboxes, transmissions, couplings, brakes, clutches, shafts, bearings (anti- Friction, and hydrodynamic), backstops (ratchet, centrifugal), rotary actuators,
Lubrication and cooling systems (individual or centralized, and/or closed loop or open loop)).
We are comfortable with harsh environments and difficult applications.
Maintenance
We provide maintenance for rotating equipment.
Preventive and predictive maintenance
Repair and replacement recommendations, design, manufacturing, installation.
Analysis
We provide analysis for rotating equipment.
Stress and fatigue analysis for all components listed above (FEA).
Energy cost
Vibration and noise
Machine safety