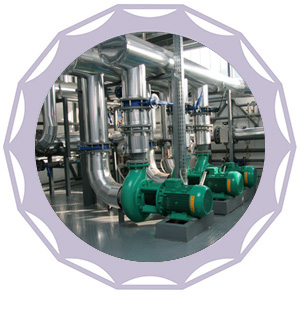 Black Rock's engineering team can provide full-service design for all pumping and piping applications, even for harsh environments or applications. This includes:
Pump sizing and selection
Pipe sizing, selection, routing and supports • Process flow diagrams and P&ID's
Instrumentation and valving
Pump electrics and controls
Pump bases
Heat trace
Specialty Applications
We design specialty piping and pumping systems, for harsh locations or applications, including:
Above-ground, below-ground and underground pipelines
Slurry pumping and piping
Lime or acid pumping and piping
Mine dewatering
Heavy wall piping
Deep mine dewatering, and process water systems (pressure reducing stations for deep mine shafts)
Steel, plastic and lined piping systems
Fire protection systems.
Potable water systems
Water cooling systems: chilled water, cooling towers, water heat exchangers.
Maintenance and Analysis
We also provide maintenance engineering for pumping and piping systems:
Preventive and predictive maintenance
Repair and replacement recommendations and design
Stress analysis for all components listed above (FEA).
Duty cycles of pumps and pipelines life
Energy cost
Vibration and noise