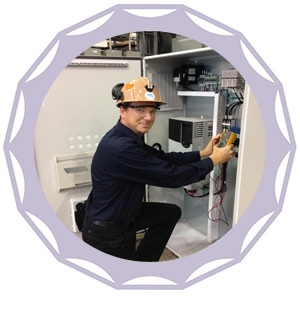 Black Rock's engineers and technologists can program, troubleshoot, and commission most control systems. Due to our wide range of experience, we can hit the ground running whatever your system.
Programming Standards
We can develop or match standards for your programs. Our programs will always have clear comments making future troubleshooting easier.
Commissioning
We will work with you to develop a commissioning plan that is safe and thorough. Our goal is to test each input, output and function systematically, so that you can be comfortable that the system operates as designed.
Legacy Systems
Many plants have legacy PLC or HMI systems, that may not be well supported. Black Rock is able to program and troubleshoot many older systems, allowing you to keep running despite the older systems.
When it is time to upgrade, we can develop the best and most cost- effective strategy, as well as help with design and implementation.
Troubleshooting
Black Rock Engineering can assist with PLC troubleshooting, including regular, occasional or remote access. Ask us for details.