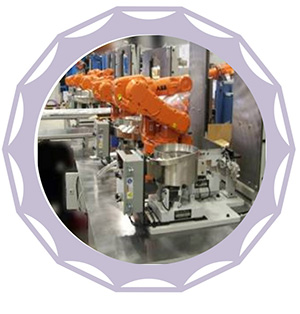 Designing systems that are safe, while still being easy to operate and maintain, can be challenging. Black Rock's engineers understand the codes, and how they can be applied in complex situations.
Safety Codes
We are specialists in the application of
CSA Z432
ISO 13849-1
Canadian Electrical Code
We perform safety audits, detail design, build, retrofit and commissioning for new and existing systems.
Isolating Energy Sources
We have safe, effective solutions for isolating
Electrical energy
Hydraulic energy
Pneumatic energy
Cross-Industry
Black Rock's safety experience is applicable across industries and can be applied to many systems. This may include:
Automated equipment
Conveyors
Combustion systems
Ore passes and mine handling systems
Safety PLC's
We have experience with most brands of safety PLC's. We can design, program, commission and even supply PLC systems as required.
Instrumentation
Safe systems may require specific levels of safety and redundancy. Examples include:
Safety contactors
Safety relays
Light curtains
Dead man switches
Operator present control
Guarding
Often guarding is the best way to keep people safe. We can design guarding that will meet legal requirements, while facilitating operating and maintenance functionality.