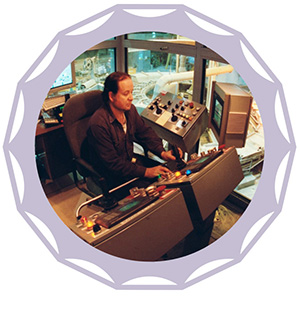 Instrumentation and controls are essential to the smooth operation of any plant or equipment.
At Black Rock, we believe that proper controls design is key for consistent product, safety, and cost savings.
Instrumentation
The first step to good control is good instrumentation. We can provide the design, drawings and data sheets to ensure that the proper levels, pressures, flows, etc. are appropriately measured and controlled.
Specialty Instrumentation
In addition to "standard" instrumentation, we have experience with specialty detection and monitoring. This may include:
density monitoring
moisture detection
vibration monitoring
air quality monitoring
FTIR analysers
multiplexing panels
Controls System
Whether it be an addition to an existing system or a whole new system, we can provide the design.
P&ID, flow and block diagrams
Wiring and schematics
PLCs and DCSs
Motor control
Operator interface (control panels, HMIs, SCADA systems)
Enterprise-wide SCADA systems
Appropriate levels of alarming
Historians
Remote access
Functional specifications
Programming and commissioning