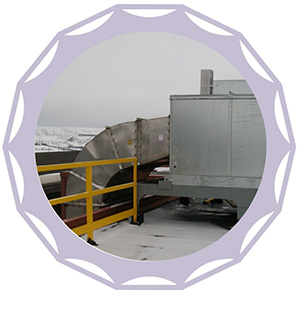 HVAC is always challenging, but especially in heavy industrial environments. Black Rock Engineering provides all the design required for a functional system.
Heating and Cooling Equipment
We provide designs and specifications for all types of HVAC equipment, including:
Fans and blowers
Compressors
Pumps (centrifugal and positive displacement)
Cooling towers
Heat exchangers, heat pumps
Chillers
Dust Collection and Air Quality Monitoring
Our engineers design the dust collection and air quality monitoring required to ensure a healthy workplace.
Analysis
We provide analysis for all machines and equipment listed above.
Stress analysis for all components listed above (FEA).
Heat balance
Duty cycles of pumps and pipelines life
Energy cost.
Vibration and noise • Safety
Maintenance Programs
We develop maintenance programs for all for HVAC systems, including all machines and equipment listed above.
Preventive maintenance
Predictive maintenance.
Design repair of all equipment listed above
Repair and replacement recommendations and/or design, manufacturing, installation.