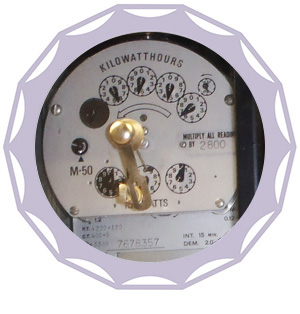 Energy management is a broad topic that encompasses a wide range of activities. For many of our customers, energy amounts for a very large proportion of their operating costs. Effective energy management can reduce costs and improve processes, as well as help the natural environment. From audits to upgrades, Black Rock Engineering can help at every step along the way.
Energy Management Audits
We can review any or all of electricity, natural gas, propane, water, compressed air, steam and other systems. Depending on the owner's priorities, we may:
Collect data —flow sheets, single line and P&ID drawings
Review metering, consumption and flow data, including SCADA and Historian data
Conduct a field walk-around inspection
Interview owner's personnel
Determine any applicable government or utility incentive programs
Review data and determine best opportunities or savings.
Develop budgetary costing and ROI for various options
Provide a report summarizing the above and providing recommendations
Energy Management Projects
Energy management projects can be large or small. They may include any or all of the following:
Implementation of energy metering, monitoring, trending, forecasting and/or billing reconciliation
Power factor correction
Replacing equipment with more efficient or "right- sized" equipment
Adding VFD's on pumps and compressors
Combustion system tuning or improvements
Leak identification and repair
Leveling demand or shifting demand to off-peak hours
Government and utility incentives
Education
Black Rock Engineering can provide the detail design services for any of these projects.