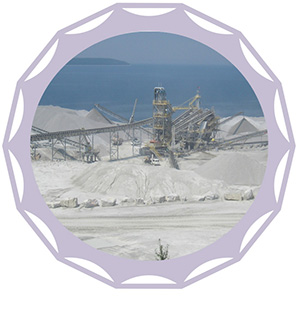 Black Rock Engineering provides design for bulk handling systems of all sorts, including underground ore and rock handling, aggregates, buttons, as well as powders such as cement, nickel powder and uranium powder.
Aggregate Materials
We provide design services for bulk handling systems, including:
Metering and control
Materials engineering and abrasion or corrosion resistance
Dust control and containment
Conveyance systems
Powders
We provide design services for bulk handling for powders, including hazardous powders such as nickel or uranium.
Storage including silos and bins
Transfer systems, including pneumatic transfer systems, screw conveyors, conveyors, etc.
Packaging systems
Dust control and containment
Machines and Equipment – Standard or Custom-Made
We provide designs and specifications for all types of material handling equipment, including:
Fans and blowers
Compressors
Pumps (centrifugal and positive displacement)
Hoists and winches
Conveyors and chutes
Vibratory feeders and screens
Electric motors and generators
Power transmission: gearboxes, transmissions, couplings, brakes, clutches, shafts, bearings (anti-friction, and hydrodynamic), backstops (ratchet, centrifugal), rotary actuators.
Lubrication and cooling systems (individual or centralized, and/or closed loop or open loop)).
Maintenance
We provide maintenance engineering:
Preventive and predictive maintenance
Design repair of all equipment listed above
Repair and replacement recommendations and design
Stress and FEA analysis
Duty cycles
Energy costs
Vibration and noise